Travel restrictions extended!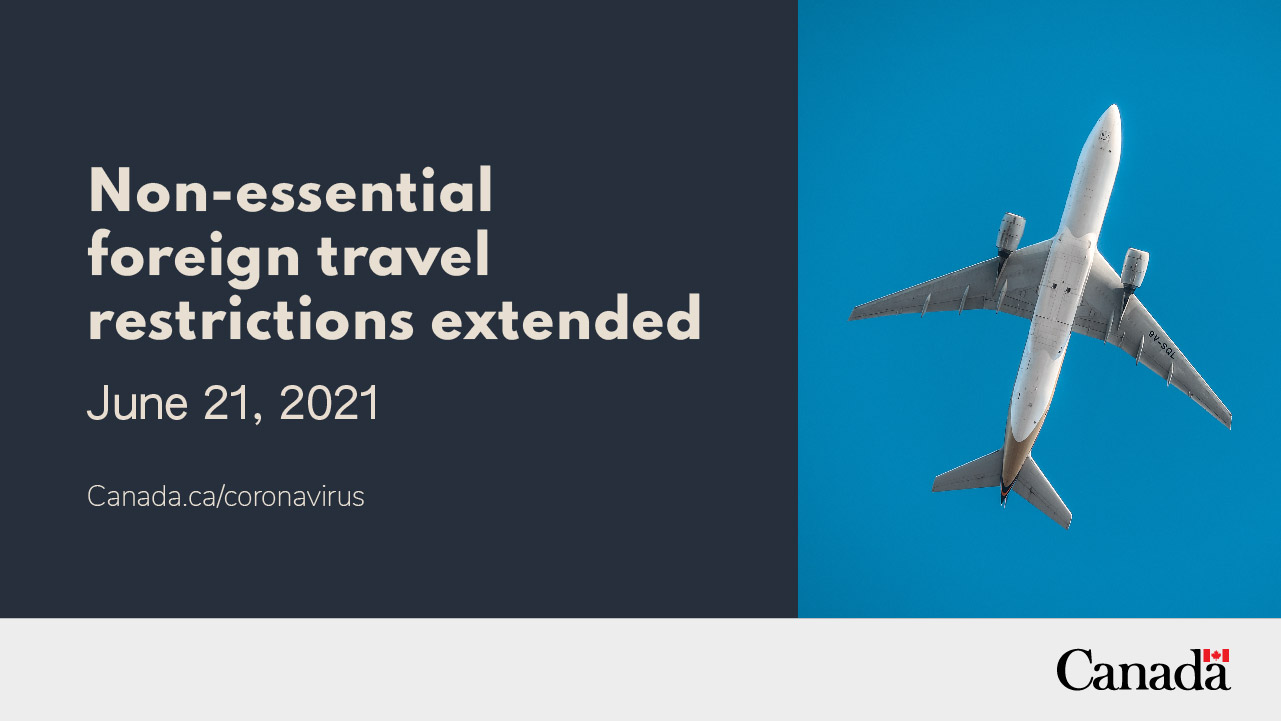 Travellers coming to Canada are required to show a negative COVID-19 test taken up to 72 hours before arriving in Canada.- They will also need to take another test when they arrive. Travellers will have to quarantine in a government-approved hotel for three days until their results come out.- Anyone coming to Canada will need to quarantine for 14 days. The three-day hotel stay can count towards your 14-day requirement.
*تم تمديد القيود المفروضة على السفر إلى كندا ل21 يونيو:يُطلب من المسافرين القادمين إلى كندا إظهار اختبار سلبيًا 72 ساعة قبل الوصول إلى كندا.سيحتاجون أيضًا إلى إجراء اختبار آخر عند وصولهم. سيضطر المسافرون إلى الحجر الصحي في فندق معتمد من الحكومة لمدة ثلاثة أيام حتى تظهر نتائجهم.سيحتاج أي شخص قادم إلى كندا إلى الحجر الصحي لمدة 14 يومًا. تحتسب الإقامة في الفندق لمدة ثلاثة أيام ضمن متطلباتك البالغة 14 يومًا.